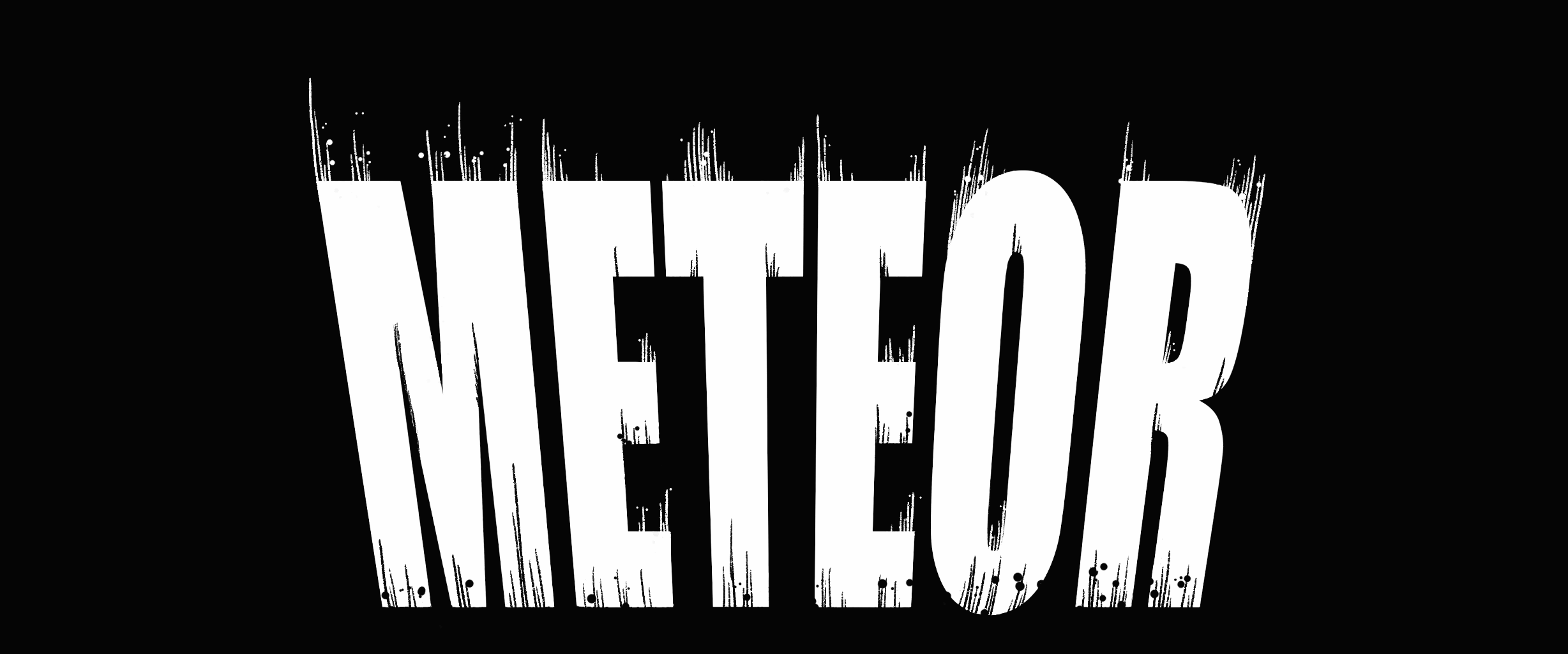 Meteor
A downloadable Tabletop RPG
Meteor is a corporate sci fi role playing game based on Yochai Gal's Cairn and inspired by Tuesday Night Games' Mothership.
It is designed to be easy to play and teach, and features:
Quick character creation including "Undefined Skills" chosen during play to avoid decision paralysis.
Decisive combat that plays fast and encourages tactics and ambushes.
A simple stress/panic system to emulate horror, without using lasting phobias or conditions.
Streamlined space ship rules to make exploring star systems dynamic and exciting.
Space combat that makes ship battles fun without over-complicated logistics.
Meteor is designed for "one shot impact" to let every character shine in a limited time, but with support for longer campaigns focused on:
Xenoarcheology and Exploration
Corporate Espionage
Derelict Ship Diving
Mercenary Bounty Hunting
Inspired by science fiction including:
Downbelow Station by C. J. Cherryh
Wasp by Eric Frank Russell
The Voyage of the Space Beagle by A. E. van Vogt
The Long Way to a Small Angry Planet by Becky Chambers
The Robot stories by Isaac Asimov
Star Trek (primarily TOS)
Meteor is currently a work in progress. The game is still being written and play-tested. Some aspects of the game have not been written yet, and other aspects are likely to be changed as play-testing progresses (especially space combat and exploration). If you play Meteor and have feedback on the rules please contact me here on itch, on twitter @AwkwardTurtle42, or in the NSR Discord Server.
A "vertical slice" star system, Hope's End, to use as a "test bed" for the system is currently in development and will be released when finished as a companion to Meteor.
Cover and interior art by Charles Ferguson-Avery.

Banner animation (of Charles' art) by Brian Stauffer. And additional thanks to Brian for being my play-testing guinea pig.

Download
Click download now to get access to the following files:
Meteor Character Sheet v0.5
37 kB
Meteor Character Sheet v0.5 (Printer Friendly)
37 kB
Meteor Ship Sheet v0.5
49 kB